STAY AWHILE AND PUT THIS TO GOOD USE.
Enhance your gameplay or automate it, undetected & still updated. Get started dominating with a free trial. All languages supported. 
Not even warden can detect these
Updated & Undetected D2R Maphack
D2R Bots & Advanced D2R Hacks underestimated
D2R JieGuan Farming Bot &
Dominate Assistant Hack
Bonus D2R Bots Scripts
Discord Broadcast PickIt Loot
JIEGUAN CLASS CONFIG EDITOR
From noob to pro we assist with your setup
Now you dont have to code
Clear bosses, unique or champion monsters and more
Just select the clearpath
D2R Bots Discord Broadcaster
utilize all that extra gold
choose items to gamble on
JIEGUAN CLASS CONFIG EDITOR
JIEGUAN CLASS CONFIG EDITOR
JieGuan: Take Over D2R Bot runs in the background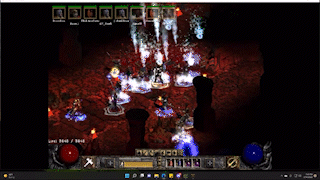 Safest automation solution for D2R: It does everything you need it to do, plus more. Just check out how efficient the JieGuan Take Over Bot truly is, it can detect your Call To Arms secondary weapon to swap and buff with, and it can even not have to rely on needing keybindings for your characters setup. You'll find yourself being able to farm 24/7 if you have the jieguan scheduler setup to auto log you out and log in & due to our human like behavior with features that range from gambling to identifying items and stashing them based on stats. With new features being added constantly, you will find the public group boss farming option to work flawlessly and with the ability to be on top of the real money trade of acquiring items or rushing services with the on site upcoming marketplace listings.
BlockHD Mod for scaling Multi Sessions
-Instant wps for Lod
-Super fast create game
-Instant leave to main menu
-Hide your name everywhere + merc name
-Added color to resistance
-Added in hp/mp v2
-Lower memory then v1.0.2
Frequently Asked Questions